The ads are everywhere: invest online and cut out the middleman. Yet, an overwhelming majority of Canadians believe that financial advisors have a positive impact on their clients, their families...
A quick reference guide that outlines contribution limits for RRSPs & TFSAs and more.
Our e-book highlights the various tools and strategies you can use to protect, build, and preserve your assets, so your loved ones will receive the legacy you intend to leave them.
RRSPs are a great tool for retirement planning. Check out our e-book and learn more, including a few simple strategies that can help you take advantage of your contributions.
One of life's greatest satisfactions is knowing that you've made a difference. And when that difference comes from charitable giving, you're able to support a cause you believe in and help the...
Whether your assets are big or small, you should have an estate plan. We broke down the what, why, and how in this e-book to help make estate planning easier to understand.
The Federal Government released its new budget for 2019 with various spending measures for the middle class. Our Budget Infographic provides key highlights.
Saving for the future involves using both RRSPs and TFSAs.
A Tax-Free Savings Accounts (TFSA) is a flexible savings account. Learn the basic facts about this savings tool.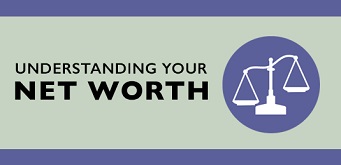 Just like going to the doctor to assess your health, tracking your net worth on a regular basis is an essential aspect of your financial well-being. What would a check-up reveal about your net worth?
Financial planning can help you prepare for life's major financial events. This infographic illustrates the costs associated with the different stages of life.
Canadians are increasingly relying on their own resources to fund their retirement. Here are ten strategies to make your RRSP grow.
Developing a successful estate plan requires balancing a variety of needs and goals. This E-Book gives you a few things to consider as you build your legacy.
Major life events can have a dramatic effect on your financial plan. This infographic covers some of the ups and downs and provides some helpful tips to consider.
November 16, 2016 -
Media
What is a good batting average when choosing the right investment manager? Sam Febbraro, EVP, explains this often mentioned statistic and how it's best used in the manager selection process.
With almost 1,200 Canadians set to retire each day, wealth decumulation will become a crucial issue. Sam Febbraro, EVP, shares how this is a growing space for Advisors.
The confluence of an aging population, low interest rates, and changing pension rules will have profound effects on when Canadians can retire. Our latest E-Book explains how you can take control.
Working with an Advisor can be an important factor in your financial success. Watch this video to see the value of working with one.
November 01, 2016 -
Media
An investment philosophy is a guiding framework that informs your decision-making process. Sam Febbraro, EVP, shares tips on you can develop and articulate your investment philosophy.
Estate planning is an essential part of a financial plan. However, many people struggle to initiate these plans. To help you, we recommend this easy-to-read, comprehensive E-Book.