Saving for the future involves using both RRSPs and TFSAs.
Economic optimism or pessimism, global health risks and trade wars are just some of the many factors that can introduce volatility in your portfolio. The real question is, what's the best way to...
The idea that we've collectively been thrown a personal financial curveball is an understatement. As we all adjust to the current environment, we want to share a few concepts and ideas that may...
The Federal Government has provided further updates to the Canada's Economic Response Plan, detailing the eligibility criteria and how you can apply for support. Check out these revised...
The reduced 2020 minimum RRIF withdarawal rate, provides retirees with considerable flexibility and opportunities to save on taxes, among others. This blog post shares four planning strategies that...
As you evaluate your personal and family circumstances, there are planning strategies that can help you rise above the daily news cycle, weather the storm, and take back control of your financial...
This investment strategy takes advantage of market down turns and helps investors maximize investment growth.
Here are seven planning and investing strategies to better move forward and navigate the cumulative impact of COVID-19 and recent market volatility that has unnerved many.
Our Portfolio Management Team practices this tax saving strategy behalf of our investors. Learn the benefits of tax loss harvesting and how to offset capital gains year-round.
Saving for the future involves using both RRSPs and TFSAs.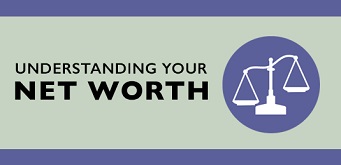 Just like going to the doctor to assess your health, tracking your net worth on a regular basis is an essential aspect of your financial well-being. What would a check-up reveal about your net worth?
Financial planning can help you prepare for life's major financial events. This infographic illustrates the costs associated with the different stages of life.
Canadians are increasingly relying on their own resources to fund their retirement. Here are ten strategies to make your RRSP grow.
Developing a successful estate plan requires balancing a variety of needs and goals. This E-Book gives you a few things to consider as you build your legacy.
Major life events can have a dramatic effect on your financial plan. This infographic covers some of the ups and downs and provides some helpful tips to consider.
What is a good batting average when choosing the right investment manager? Sam Febbraro, EVP, explains this often mentioned statistic and how it's best used in the manager selection process.
With almost 1,200 Canadians set to retire each day, wealth decumulation will become a crucial issue. Sam Febbraro, EVP, shares how this is a growing space for Advisors.
The confluence of an aging population, low interest rates, and changing pension rules will have profound effects on when Canadians can retire. Our latest E-Book explains how you can take control.
Working with an Advisor can be an important factor in your financial success. Watch this video to see the value of working with one.
An investment philosophy is a guiding framework that informs your decision-making process. Sam Febbraro, EVP, shares tips on you can develop and articulate your investment philosophy.