IPC Portfolio Services: What Makes Us Different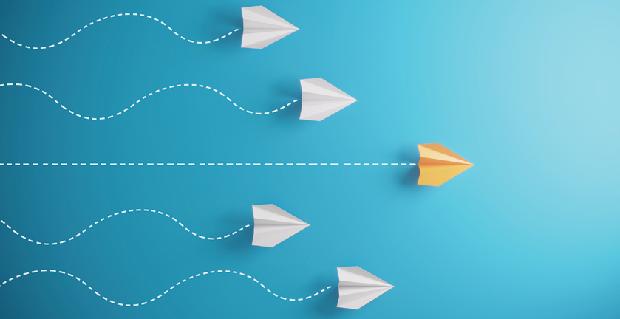 There are a variety of providers you can choose to work with to manage your investment portfolio. What's important is that you understand how that provider will help you target your returns and achieve your desired financial objectives. Your options include banks, full-service or discount brokers, mutual fund companies, investment counsellors, or a portfolio service, which is what we are.
At IPC Portfolio Services, we offer investment solutions with a comprehensive range of related portfolio management services to help you meet your long-term financial planning needs. What makes us different from a bank or traditional fund company is our approach to managing your money. We build portfolios by accessing a wide variety of investment vehicles and styles. We then hand-select independent (or "third-party") asset managers to manage the money.
So, what makes independence in money management important?
By outsourcing money management to dedicated asset managers, we remain objective. That means we will seek out managers based on defined criteria and hold them accountable. If a manager is no longer suited to the objectives of a portfolio, or if they stray from their mandate's goals, we will replace them.
There is a distinct advantage to this approach of independence in money management when compared to firms with internal money managers.
Many mainstream providers, such as banks or large mutual fund companies, hire asset managers on staff to provide security research and selection capabilities. In-house money managers tend to manage assets to a single category or style. Often, they focus on competing solely within their asset class category (e.g. global balanced, dividend or fixed income) and manage for returns to beat their peers in a given category. How they do relative to their peer group very often determines their bonus or compensation structure - a factor that may bias a portfolio's long-term returns potential. This approach is common in the industry.
Portfolio Services- What's the difference?
A portfolio service, on the other hand, may hire any one of these suppliers if they are suited to any part of an overall portfolio strategy. This selection process is done following extensive research following stringent criteria.
As a portfolio service with independent money managers, we do not compensate money managers on the basis of comparative performance to their peers. Rather, the independent money managers on our roster earn a fixed percentage based on the total assets they manage for us and are held accountable for how they perform to meet the long-term objectives of your portfolio. This approach allows us to stay focused on the needs of our investors and manage assets to achieve their goals.
So, when choosing who should manage your portfolio, take the time to understand your needs and objectives, including your investment horizon and tolerance for market volatility and the consistency of returns over time. This will help you make a choice that's right for you.
Counsel Portfolio Services | IPC Private Wealth
Click Here to Read Our Forward Looking Statements Disclaimer
---