On March 25, the Federal Government announced updates to Canada's Economic Response Plan due to COVID-19. We've updated our infographic with the latest information and included information on how...
The idea that we've collectively been thrown a personal financial curveball is an understatement. As we all adjust to the current environment, we want to share a few concepts and ideas that may...
The Federal Government announced an Economic Response Plan to support Canadian workers and businesses amidst the COVID-19 public health crisis.
Economic optimism or pessimism, global health risks and trade wars are just some of the many factors that can introduce volatility in your portfolio. The real question is, what's the best way to...
Saving for the future involves using both RRSPs and TFSAs.
This infographic highlights important deadlines, such as income tax returns and CPP and OAS benefit payment dates.
A quick reference guide that outlines contribution limits for RRSPs & TFSAs and more.
RRSPs are a great tool for retirement planning. Check out our e-book and learn more, including a few simple strategies that can help you take advantage of your contributions.
One of life's greatest satisfactions is knowing that you've made a difference. And when that difference comes from charitable giving, you're able to support a cause you believe in and help the...
Our e-book highlights the various tools and strategies you can use to protect, build, and preserve your assets, so your loved ones will receive the legacy you intend to leave them.
The ads are everywhere: invest online and cut out the middleman. Yet, an overwhelming majority of Canadians believe that financial advisors have a positive impact on their clients, their families...
Whether your assets are big or small, you should have an estate plan. We broke down the what, why, and how in this e-book to help make estate planning easier to understand.
The Federal Government released its new budget for 2019 with various spending measures for the middle class. Our Budget Infographic provides key highlights.
Saving for the future involves using both RRSPs and TFSAs.
A Tax-Free Savings Accounts (TFSA) is a flexible savings account. Learn the basic facts about this savings tool.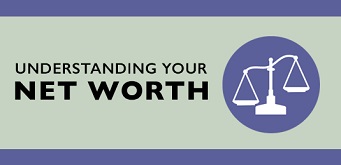 Just like going to the doctor to assess your health, tracking your net worth on a regular basis is an essential aspect of your financial well-being. What would a check-up reveal about your net worth?
Financial planning can help you prepare for life's major financial events. This infographic illustrates the costs associated with the different stages of life.
Canadians are increasingly relying on their own resources to fund their retirement. Here are ten strategies to make your RRSP grow.
Developing a successful estate plan requires balancing a variety of needs and goals. This E-Book gives you a few things to consider as you build your legacy.
Major life events can have a dramatic effect on your financial plan. This infographic covers some of the ups and downs and provides some helpful tips to consider.